Story Consulting
Need help structuring your documentary?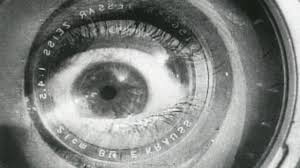 Have you lost perspective?
Are you unsure how to organize your documentary's rough cut?
Are you spending too much time and money editing because you don't know your film's structure?
"Hiring Karen as a consultant on my film was one of the best investments on the project. It's been a godsend having Karen on my shoulders. Her respectfulness and genuine enthusiasm for the film's success gave me renewed confidence. Karen's guiding touch is just right: not too hard and not too soft."

– Katie Teague, Director, "Money and Life", Winner of Best Social Issue Documentary at Docufest.

PROFESSIONAL GUIDANCE
With New Doc Editing, you'll benefit from storytelling expertise that has helped hundreds of filmmakers. In addition to editorial help, you'll receive specialized know-how you can't get anywhere else: specific strategies for creating an influential, transformational documentary, one that leaves viewers feeling inspired.
Picture receiving the expertise of a story consultant who pinpoints where you are on the right track, trouble-shoots where the problems lie, and gives you suggestions for fixing them. At New Doc Editing, we listen carefully to your vision and collaborate to translate that vision into a compelling film.

Karen's Story

I hit a serious roadblock a few years ago editing my own documentary film, Women in Love.  Day after day I tried to structure the story.  But no matter how I ordered the scenes, I was frustrated with the results. After several weeks of struggling in the edit room, I had to confess that I didn't see a clear storyline for even one of my seven characters!

I decided to take a different tack. Inspired by Hollywood screenwriting guru, Robert McKee, I learned about timeless storytelling devices—the same devices that have captivated audiences since Homer recounted the legend of the Trojan Horse beside the hearths of the ancient Greeks. Those breathless listeners were responding to the same basic story-telling structure, the same emotional touchstones, as today's moviegoers.

Then I thought, "Dramatic devices are all well and good for screenwriters, but how do I apply a fictional structure to films about real life?" I spent several months analyzing dozens of award-winning documentaries, noting how master editors crafted and leveraged non-fiction footage into such spell-binding narrative strategies as an inciting incident, reversals, backstory, and a midpoint to chart character transformation.

After mastering the translation of narrative skills into non-fiction films, I still needed some perspective from my own footage. So I sought out one of the most talented documentary story consultants in our filmmaking community: Deborah Hoffmann, now retired. Together we crafted a riveting film in record time. Women in Love went on to screen at more than 50 film festivals and is available on Netflix.


OUR COLLABORATION
Whether you are working with an editor, or editing your documentary yourself, hiring a professional story consultant will save you time and money.
Our collaboration begins at whatever stage you contact us:  treatment, fundraising trailer, assembly cut, or rough cut.
Great film structure is no accident.
First we'll help you clarify your film's takeaway. Exactly what are you trying to say or convey, and how do you want viewers to feel when the credits roll?
Next we'll review your concept or cut to find the best structural approach to convey your vision. This may be through a character-driven story or a topic-based, essay-style film structured around ideas. Or your film may be a hybrid documentary that combines a narrative with an essay.
We'll choose from among the many proven templates that drive commercially successful documentary films and then customize a structural platform that will amplify your vision.
Ideally you will collaborate with us over several cuts. Our goal is to create a tightly woven documentary with all the appeal of an inspiring narrative film: suspense, empathy, enlightening ideas and a memorable takeaway.
"For the past three years, I've been making a documentary about the man who stole the Mona Lisa in 1911. I had a rough cut but it was too long , too complicated and didn't have dramatic punch.  I was stuck. So I sent my film to Karen Everett at New Doc Editing. In her video notes, she told me what worked, what didn't and what I needed to do.  POW!  Logjam broken.  I immediately saw how to fix my film.  I'm now well on my way to finishing it and making it the movie I want it to be.  Thanks, Karen and New Doc Editing."

– Joe Medeiros, "Mona Lisa Is Missing"
FREE CONSULTATION
You'll want to get clear on your story arc as early as possible in the filmmaking process, ideally, before you shoot a frame. Email us today to schedule a free phone consultation so we can figure out if we are a good fit and design a Story Consulting package that is right for you.  We look forward to keeping your viewers transfixed to the screen and transformed when the credits roll!