Editing Documentaries That Inspire
BE CONFIDENT ABOUT YOUR DOCUMENTARY'S STRUCTURE.
Which structure is right for your film? How can you improve your rough cut?
Every filmmaker faces gremlins.  At New Doc Editing, we guide filmmakers with story structure. Benefitting from our editing and story consulting services, our clients' award-winning documentaries have screened at top festivals like Sundance, screened on PBS, AOL and HBO; and been nominated for Emmys.
2014 Emmy Nominee
HBO's 50 Children: The Rescue Mission of Mr. and Mrs. Kraus
by Steven Pressman
2014 Emmy Nominee
AOL's The Future Starts Here
by Tiffany Shlain
"Karen Everett has a brilliant mind and made me and my team feel like we had a wonderful guide while we were in the final stage of our film. She gave us an insightful perspective that you often lose when you have been too many months in the editing room. She is a fantastic story consultant. I can't recommend her enough."

– Tiffany Shlain, Director, Emmy Nominee, Webby Awards Founder


Make Your Film Come Alive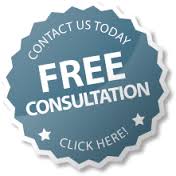 Today's solution-oriented, transformational documentaries are hitting the sweet spot, winning audience awards while changing the world.
What's a transformational documentary? One that inspires its viewers to create positive change in themselves and in the world around them. This rising genre weds traditional social-issue filmmaking with an optimistic new approach.
Founded by filmmaker and story consultant Karen Everett, New Doc Editing provides advice, guidance, and hands-on help at every stage: idea development, production and post.
"Karen displays astonishing originality, daring and perseverance. She is fearless in tackling ambitious projects, deeply experienced, and unequalled in her skill. Don't let this opportunity slip away."

–     Jon Else, PBS Producer, Cadillac Desert
Listening closely to your vision, New Doc Editing will collaborate to make your character-driven or essay-style documentary come alive through our innovative application of storytelling structure.
"I can't thank Karen enough for providing such invaluable and insightful advice on how to shape and structure my documentary film. I'm so pleased to have collaborated with her."

– Steven Pressman, Director, 50 Children: The Rescue Mission of Mr. and Mrs. Kraus; Emmy Nominee, HBO premiere

Karen Everett taught editing for 18 years at the #1-ranked U.S. documentary program at UC Berkeley. on Vimeo.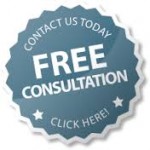 Free Consultation
To learn more, contact us to request a free 20-minute consultation.