Posted by newdoced • Mar 13th, 2017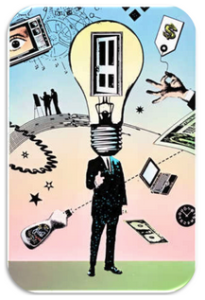 I'm happy to announce that the popular distribution workshop, HOW TO SELL YOUR FILM, is coming back to my alma mater at UC Berkeley, on April 8 & 9th. I took this weekend workshop last year, and it was fantastic—totally worth the money.
Jilann Spitzmiller and Anna Darrah will be offering their content-packed workshop, along with a new optional Day 2, where they will work directly with 10 projects to craft customized distribution strategies.
DAY 1 lays the groundwork for a comprehensive understanding of film distribution, empowering you to seek out deals from an educated and confident place, helping you to decide when to go DIY, and when to create a Hybrid Distribution Plan. Learn where distribution stands today for every genre and budget of film, how to find your audience and maximize your sales.
DAY 2 of the workshop, focuses deeply on YOUR project's path. Anna and Jilann will work with you to forge a customized strategy that will monetize your project from now until many years into the future. No matter where you are in the distribution process, they will help you plan to make the best of your opportunities (even with an OLD film!)
I recommend you reserve your place, since last year it sold out, and currently there are only 9 spots left in Day 2!
---