Testimonials
"With an insider's love and knowledge of documentary form, Karen Everett takes us into the beating heart of documentary filmmaking.  Filled with useful references and possible scenarios, her book 'Documentary Editing' will be of enormous help to those of us who have sat in front of our unmade films and wondered how the hell we were going to move forward."
— Robb Moss, Director, Harvard University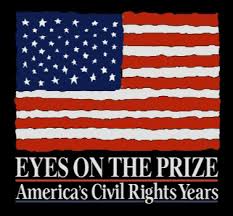 "Karen displays astonishing originality, daring and perseverance. She is fearless in tackling ambitious projects, deeply experienced, and unequalled in her skill. Don't let this opportunity slip away."
— Jon Else, UC Berkeley Professor, PBS Producer "Eyes on the Prize"
"Dumping over 400 hours of rushes on the laps of the New Doc Editing team was a big relief. Your team's ability to masterfully find, shape, and create an exciting and engaging story was highly rewarding. This turned out to be the best filmmaking decision I've ever made."
— Larry A. Shogbamimu, Director, "State of Expectation"
"Karen's review energized me! I am back in the flow on a personal narrative that I've been working on for two years. Happy I opted for the Complete Critique Story Consulting Package. The timecoded notes are an invaluable resource as I revise the film. Her feedback is insightful, thorough, and easy to follow. I can see the finish line, and I'm thrilled at how the film is shaping up!"
— Bonnie Rich, Director
"I am working with New Doc Editing on my new film "For Fear of Kofi". The story is complex, multi-layered and almost like a puzzle for an editor. As a director, I cannot wish for a better team. Karen has unique analytical skills. She is a filmmaker herself, so she understands other filmmakers really well. And my editor is brilliant. He is able to generate new emotions. He is equally sensitive to image, sound, music and rhythm. That's what makes his montage sequences such works of art."
— Marina Petrovskaia, Director, "For Fear of Kofi"
"The time and thoughtfulness Karen put into our project was obvious from the first 10 minutes of her consultation.  We had gotten to a point of "tunnel vision" on our documentary, and Karen found a way to open our eyes to new possibilities. She gave smart and spot-on advice that we know will make a difference in our film."
— Liza Meak, "Edge of Success"
"With insight and grace, Karen Everett helped orchestrate the completion of my film, DISPLACED.  She paired me with the brilliant editor, Will Lehman. He immersed himself in the subject and connected with my vision. His intuition was flawless in finding gems and linking stories and events.  Karen's suggestions as story consultant were invaluable. She was also able to help source music and other services through her many contacts in the business. The idea of an accelerated post sounded almost too good to be true but Karen and Will made it happen. I am so grateful to them both."
– Mary Umans, Director, "DISPLACED"
"Midway through our first story consultation, it became crystal clear to me that working with Karen would greatly increase the quality of my film. We narrowed the story, focused on the main points, and eliminated scenes that didn't need to be shot. This saved time and money. And that's after one meeting. I would encourage any documentary  filmmaker wondering if the expense is worth it to go book one meeting with Karen just like I did. It's one of the best investments I have ever made."
— James McElligott, Director
"I struggled with the structure of my documentary for almost 6+ years.  I was quick to put it aside and keep it unfinished, allowing other work to take priority, always.  Within the first 10 minutes of my introductory session with Karen, I had renewed hope and confidence in my beloved documentary and myself as a filmmaker.  Karen single-handedly re-ignited a passion in me for my project and motivated me to get it out into the world.  Bringing her on as my story consultant was my project's saving grace.  Her expertise, enthusiasm and compassion, quite literally pulled my film out of the ashes.  Karen's input was clear, to the point, strategic, skilled and crucial.  I'm grateful to have found her!"
— Liz McBee, Director
"Karen brings with her the talent, skill, and love to take what otherwise may be a disjointed and difficult documentary project and helps bring to life your story. When the aim is to move the viewer, she helps you create a path to do just that. Time with her is well worth spent."
— Tom Nazario
"It was a pleasure to work with my New Doc Editing editor! He was able to quickly understand the subject of our documentary and identify ways to structure the story to make it as strong as possible. He always met his assigned deadlines. We would definitely work with him again in the future."
– Rochelle White, Director
"Karen is a skilled storyteller who has a remarkable ability to quickly identify both the strong points and weak points of a film's structure, and then provide clear, specific feedback on both.  She has an uncanny knack for seeing a film through the eyes of the filmmaker; never trying to impose her own point of view, but rather helping the filmmaker enhance his or her own style.  With a keen sense of detail and drama, her fresh perspective on a project is an invaluable resource for any director.  Most importantly, her obvious love of documentary film and her enthusiasm for whatever project she undertakes is infectious.  She is a joy to work with."
– Josh Howard, Director, "The Lavender Scare"
"We can't say enough how important it is to have a professional like Karen on your team. It felt like she really took the time to understand our project and provide us with the most objective feedback possible, which was something we desperately needed. Our only regret was that we didn't meet her earlier in our creative process."
— Joel Mejia, "Time is Art"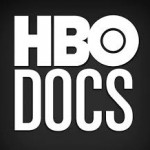 "Karen is enthusiastic, thorough and confident. She has a fierce understanding of structure and convention. Karen identified my film's strengths and weaknesses equally with a tact rare in my experience of film & tv, all devoid of a personal agenda (also rare). I was amazed at how intuitively Karen understood what I was trying to achieve and importantly, and how she emphasized critical layers in the story I was unable to see – truly invaluable. The combination of her sensitivity, skill and lack of ego would make her the best Story Consultant in the world. I'm really looking forward to the next time we collaborate."
– Tom Meadmore, Director, "Sweet Dream"
"As a first time documentary film producer/director, I feel extremely grateful to Karen for providing me with an editor who resonated deeply with the cause and brought her personal passion to the table. The film was completed in record time, and Karen's expert guidance during the periodic editorial reviews was very useful and timely. All in all it was a super team effort that I am very proud of."
– Mandar Apte, Director, "From India With Love"
"New doc editing was an extremely helpful story consultant for me in the rough cut stage. Karen helped me identify story holes and brainstorm action steps to strengthen my doc. I'd definitely recommend her to other filmmakers!"
– Sam Vinal, Director
"Karen has an exquisite sense of story-telling and a rare talent for helping filmmakers to clarify their stories and make their films as gripping as possible. It was a pleasure to work with someone who has such an intuitive grasp of story mechanics and who can share simple solutions to common story problems. Every documentary filmmaker should read her book!"
— Chad Gracia, Director, "The Russian Woodpecker"
"Regardless of how complete your vision for your film already is, regardless of your chosen narrative style, Karen Everett stimulates dialogue that affirms what's best in the work you already have done and inspires you to conceive new possibilities. Immersing herself in the story you intend to tell, asking the right questions, and allowing her own curiosity to light the way, Karen works with you to explore the story threads and practical issues that merit the greatest sustained attention. These are topics that, if tended to sooner than later, can enable you to realize your vision more fully than otherwise would be possible. At the same time, she invites you as the writer and/or director to remain open to further storytelling pathways that inevitably can emerge at any point in the filmmaking process."
– Greg Morris, Director
"After a number of test screenings and a lot of notes from industry experts, we felt like we were really missing something with our movie – something that nobody could put their finger on. Karen took such great care in analyzing the film. Her feedback was nothing short of a breakthrough in thinking. In a short conversation with her, our entire perspective on the movie shifted. She articulated ideas, concepts, and very clear directions for changes that took little time – and made the movie immeasurably better. Thank you Karen – your phone will be ringing with us on the other end for each movie project we do!"
– Josh Tickell, Director, "Fuel"
"Karen has a knack for quickly cutting through to the heart of the story and bringing much-needed clarity to filmmakers who have gotten lost in their films. I joined the Inner Circle at the perfect moment for my film: we were close to a rough cut, but I was still struggling with my POV. Karen's precise analysis and heartfelt suggestions helped me envision concretely how the story could unfold in the most powerful way, and helped guide us through our last shooting days and final edit. The support provided by our fellow filmmakers during the Mastermind calls gave me the kind of feedback and encouragement I really needed to keep going. The Inner Circle was a wonderful experience I hope to repeat with future projects. "
– Rick Minnich, Director, The Bomb Hunters"
"Karen was very helpful in offering us tools and insights to get us started on editing our feature doc.  Her keen knowledge of story structure and organized style of working gave my team and I the confidence to move into our edit with focus and clarity.  I look forward to having more sessions with her as we get further into the edit."
– Saffron Cassaday, Director
Karen provided such incredible clarity on my complicated film structure. She was essential in helping to make sense of the strong parallels and plot points that help drive the story forward. Her comments were intelligent and thoughtful and her dedication to my project went above and beyond my expectations. I'm so grateful to have found her as a collaborator on my film. 
– Tracey Smith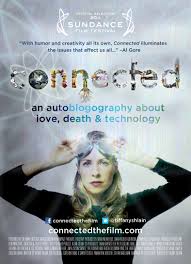 "Karen Everett has a brilliant mind and made me and my team feel like we had a wonderful guide while we were in the final stage of our film. She gave us an insightful perspective that you often loose when you have been too many months in the editing room. I always loved all the ways she gave feedback remotely using all the technologies available in such a smart way. It is very organized and feels like she is there in the room. She is a fantastic story consultant. Not only is her advice so valuable and insightful but the clear way that she communicates her input through her notes, her video commentary and plot maps is so helpful. I can't recommend her enough."
– Tiffany Shlain, "Connected", Founder, The Webby Awards
"I consulted with Karen early on in pre-production, and I highly recommend for other documentary filmmakers to do the same. If you want to save yourself extra expenses and frustrations later on in production and post-production, working with an experienced, high quality story editor like her from the beginning is crucial when mapping out a realistic budget and production schedule.  I really appreciated Karen's ability to set up a safe, creative space, where I felt comfortable sharing my most experiential, crazy ideas. Together we went through them one-by-one, weeding out the bad ones and further developing a detailed, useful framework."
– Signe Veje, Director
"The Mastermind calls and one-to-one consultations took my work to a whole new level.  It was inspiring to engage with other people's stories and to receive expert advice in the consultations."
– Roddy Maclean, Inner Circle Member
"Karen and her editor did a great job editing a short work sample we needed for a grant application. Her editor was phenomenal at culling through our selects to find the bites, b-roll, and images that really helped tell our story. Karen's guidance in knowing what to keep, what to discard, and what to rearrange was invaluable."
– Dan Goldes, Director, "5 Blocks"
"Working with New Doc Editing lit a fire under me.  Karen's guidance was on target regarding prep to work with an editor, and especially which editor I would benefit from working with. He was thoughtful, insightful, and easy to work with.  He helped me  create the first draft of a script, for which I am truly grateful – written after one week of consultation in the Finish Your film program.  I certainly want to continue working with New Doc Editing for the rest of this year."
– Cathy Zheutli, Director
"Karen Everett was extremely helpful editing the script for my documentary. Her comprehensive, clear approach strikes the perfect balance of critical thinking and a passionate desire to create a compelling film experience.  Her suggestion to use specific graphics elements (animation, maps, narration, text treatments) throughout the film was right on the mark. Very professional, very efficient."
– Rita Hargrave, Director, The Last Mambo
"Our film gained style and substance from remarkable attunement on the part of New Doc Editing. Karen and her editor Will demonstrated skillful technical means and collaborative chops needed to cultivate an alliance of trust. This optimal alchemy catalyzed an engaged collaborative and creative process with deliverables on time!"
– Deborah French Frisher, Director
"It was wonderful to be able to share and work with other filmmakers as it kept me on track with my project and provided inspiration as well as concrete ideas and actions I could take to make my film better.  I found the private consultations extremely helpful in crafting a powerful, cohesive story.  Karen and Todd's suggestions and input were invaluable."
– Gayle Embrey, Inner Circle Member
"Karen's insightful and intelligent analysis of the story accelerated the completion of our film.  She pin-pointed with precision where cuts could be made in order to not lose sight of our main characters and to keep the story moving.  Her help was crucial in creating the most dramatic story possible.  I'm grateful for her pleasant manner and straight forward critique.  She gave us the objective lens we so desperately needed."
– Beth Kruvant, Director, Lewinski Park
"Nearing the end of my project, I still had some unanswered questions about a few key points in the story. I sent Karen my specific questions as well as some of the feedback I had received from test audiences and other filmmakers. She watched my cut and gave me the specific and insightful feedback I needed. Sometimes you get what you pay for. Karen's consultation was absolutely worth it. I finally feel like I can move forward from my fine cut to a locked picture."
– Jessicca Moore, Director/Producer, "Why Not Home"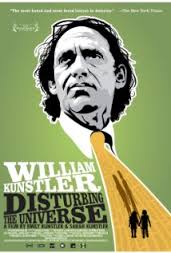 "Karen Everett's story consulting is the documentary filmmakers version of a mulit-million dollar budget rough cut screening and focus group all wrapped into one simple service.  The insightful perspective and detailed notes will prove to be one of the best investments you'll ever make in your film.  I won't hesitate to add Karen to my list of collaborators for future projects."
– Cameron Trejo, "Power's War"
"Karen's book 'Documentary Editing' is a concise and invaluable guide to the editing process that will serve the novice and veteran alike.  She covers everything from finding and structuring your story to hiring an editor to making a fund-raising trailer in language that is precise and inspiring.  This is an invaluable text from someone who knows."
— Susi Korda, Producer, "William Kunstler: Disturbing the Universe"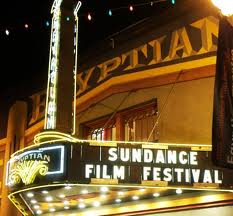 "By demystifying the process often obfuscated by writers, Karen, in some vital ways, has returned me to myself. Her course not only equipped me with concrete methods for crafting a story, it dissolved psychological barriers that sometimes keep immigrants from self-expression in a foreign tongue. To put it plainly, Karen's systematic approach sharpened my mind and boosted my confidence. I'm a grateful student. It was, without doubt, the best learning experience I've had in the United States."
– Anya Belkina, "System Preferences"
"Through Karen's consultations I was able to give my film the shape and structure it needed. The weekly master mind calls and accountability helped me identify the next steps and keep up the momentum as I entered post-production. Both giving and receiving support and feedback on the calls has helped me grow as a filmmaker."
– Jessica Moore, Inner Circle Member
"Karen's expertise and eloquence helped me find the courage and develop the skills to take my work from academic to authentic.  Thank you!"
– Lisa KaneJung, Inner Circle Member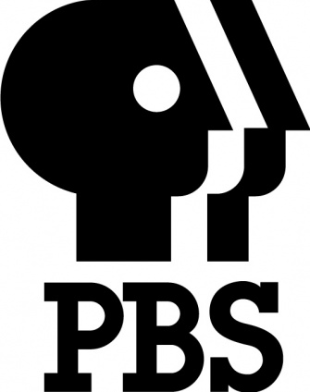 "Karen dove right into my film with me. Thanks to her background as a filmmaker and editor, she guided me in all aspects of the process, from story development to the structure of my assembly cut to planning upcoming shoots. She's an amazing partner in the process, with a real passion for helping others and a finely tuned capability to analyze and instruct."
— Michael Beckelhimer,  "Pushkin Is Our Everything"
"With Karen's direction, I was incented to shape my story elements, a mixture of archival footage and contemporary interviews, to meet the requirements of a three act structure, for maximum dramatic effect.  And the process felt both non-threatening and enjoyable.   An excellent resource!"
– Carole Ryavec,  "Letters from Slovenia"
"Karen is brilliant, and very insightful. She can definitely help you take your project up to the next level."
— Gloria Borland, Inner Circle Member, Director & Producer, "Barack Obama Made In Hawaii"

"Hiring Karen Everett in the early stages of my film was definitely a sound investment.  Karen helped me structure a compelling narrative that audiences will want to see – and which investors have already funded! Her detailed commentary really over-delivered!  If you're going to make a film, why not make the best film possible by hiring the right story consultant?"
— James Weeks, "Across The King's River"
"The Inner Circle gave me so many things — a real storyline for my film after years of not being able to find it, a sense that I really do have a film, and perhaps, most importantly, a feeling of community with the extraordinary filmmakers in my group. Making a documentary can be very isolating so knowing there are others out there with the same kinds of problems and a willingness to find solutions together is extremely valuable."
– Jo Nemoyten, Inner Circle Member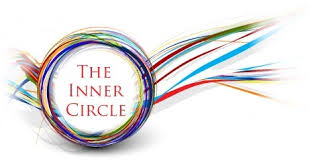 "I have participated in two of Karen's Inner Circles, and both times I received thoughtful guidance and expert knowledge, but the greatest gift Karen offers is bringing together, and leading with great care, a dynamic group of talented filmmakers and creating an environment that gets our projects to the next level."
— Jill Orschel, "Snowland"

"As a first time film maker, I was seeking an editing team with experience and vision. I was fortunate to find New Doc Editing. My experience over the past 13 months was nothing less than wonderful. New Doc Editing is well organized and extremely professional. Karen's editors have stellar editing skills, are patient, and unbelievably dedicated. I am very proud of the film we created. It would not have been possible without my fantastic editing team."
– Chris Carpenter, "Born in Goma"
"I was very lucky to have come across Karen Everett while in the final stages of editing my film, The Russian Woodpecker. While we had a strong story, there were some structural flaws in the first act that were confusing our viewers. With an eagle eye, Karen was able to diagnose the problem and help with a solution that was simple, yet extremely effective. I highly recommend her services, and her excellent e-book."
– Chad Garcia, "The Russian Woodpecker"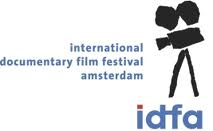 "I found Karen Everett's consultation service well worth the investment of time and money. It was extremely helpful to have an experienced and objective eye on my work. What is most important that Karen gives supportive and specific advice to help guide the filmmaker in his or her editing process. I am go glad that I decided to work with Karen. Her consultation was very thorough and interactive too. At the conclusion I felt confident that I had a good film that I could make even better. Thank you Karen!"
– Marilyn Pennell, "The Way Home"

"Karen has tremendous insight on plot, structure, character development, and storytelling principles as they apply to documentary films.  Her advice helped me get clarity and perspective on the overall story — helping me get through the big hump in the process to arrive at a unified, flowing, and engaging film.  I would be happy to have Karen help on the next film I work on. She is a great asset to the most important aspect of a film: the story."
– Michael O'Brien, Editor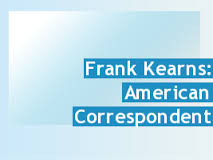 "Karen provided us with insightful and informative suggestions on how to improve our project.  It was especially helpful to have a fresh set of eyes and ears focusing on our story. Karen pulled us back up to the 30,000 foot level, instead of meandering in the details."
— Gerald Davis, Producer/Director "Frank Kearns: American Correspondent"
"The Inner Circle program provided me with the missing elements to complete my documentary project and make it successful and inspiring."
— Diane Andonovski, Director/Producer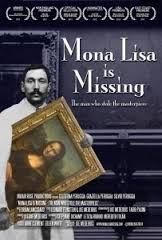 "For the past three years, I've been making a documentary about the man who stole the Mona Lisa in 1911. I had a rough cut but it was too long , too complicated and didn't have dramatic punch.  I was stuck. So I sent my film to Karen Everett at New Doc Editing. In her video notes, she told me what worked, what didn't and what I needed to do.  POW!  Logjam broken.  I immediately saw how to fix my film.  I'm now well on my way to finishing it and making it the movie I want it to be.  Thanks, Karen and New Doc Editing."
– Joe Medeiros, "Mona Lisa Is Missing"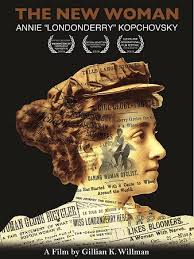 "Documentary filmmaking can, at times, be a lonely, laborious art. Having Karen as a story consultant not only gave me much-needed "company" in the Rough Cut process, but her fresh insights and unique way of dissecting a film have infused my project with new life and renewed my passion in the story! Watching her "Video Notes" on my Rough Cut–and seeing where she nodded, laughed, questioned, and grimaced– was both entertaining and incredibly useful."
— Gillian Klempner Willman, Producer of "The New Woman- Annie 'Londonderry' Kopchovsky"

"We hired Karen Everett as a story consultant for our documentary. Her insight and guidance helped refine our film into a more compelling character-driven story, which helped us receive a $50,000 grant from the California Council of Humanities!  We hope to continue using Karen's expertise as we see the film through production."
— Valarie Blue Bird Jernigan, Director
"With Karen's guidance, the initial Strategic Planning Session opened up a world of possibilities for my film proposal.  Karen focused our process with structured brainstorming, so I had a story breakthrough within the initial hour of consultation.  She has created a wonderful container that expands the filmmaker's creative process, especially during the initial stages of a story's discovery."
— Susan Utell, Director,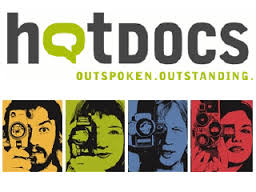 "Working with Karen has been an absolute gift. She has acted not only as a consultant but also a teacher. Karen has given great care in digesting information and rough cus so that she can give me hugely valuable feedback. For a person like me,who is making their first film, her expertise and guidance have been invaluable. She is honest and inspiring and my film is greatly benefiting from it."
— Anthony Ream, Director
"I was positively impressed with your prompt response and willingness to work a consultation into your busy schedule, with your attention to detail and your ability to home in on my problem and address it.  You inspired me to re-visit my material and see it from a fresh perspective, i.e. you were really encouraging in a focused, helpful way. My treatment is now more cinematic and more indicative of the film I want to make. I was pleased with my experience.  Highly focused, positive, useful, enthusiastic, personal attention from a perceptive and experienced professional."
–Gayla Jamison, Filmmaker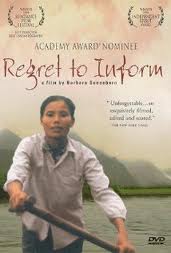 "In simple language, Karen Everett offers a prescription for emerging filmmakers to translates their ideas into film. By following the exercises at the end of each chapter of 'Documentary Editing', filmmakers can save themselves untold hours of frustration, by foreshadowing some of the problems we create for ourselves from lack of foresight in pre-production and production."
— Ken Schneider, Co-Editor of "Regret to Inform", Winner of Peabody Award
"I've just completed Week 2 of the "Ultimate Guide To Structuring Your Documentary" and must say it was the most focused and engaging learning experience I've encountered dealing specifically with documentary storytelling. Karen's insight makes the complexity of filmmaking seem more manageable and doable."
— Ted McMillan, Director
"The New Doc Inner Circle is a rare, perfect combination of individual attention and group support. The motivational boost is worth the price alone!"
— Mark Davis, Director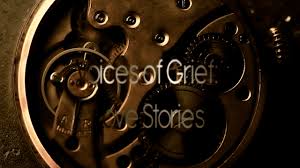 "Thank you Karen for all that you have provided to our team – education, encouragement and expertise. Once we started our consultations with you we realized how much we needed fresh eyes on our project; your feedback has always been clear and on point. We have taken huge steps forward since our time with you. The added bonus we received was the additional input and shared process of the other film makers in the mastermind group. We were encouraged beyond measure when we realized we were not isolated and have benefited from their additional feedback and tips for fund raising. You have inspired all of us with a deep breath of loving and creative energy as we travel this road.  You are truly a gifted teacher!"
– Kathy Sparnins, Inner Circle Client & Co-Producer, "Voices of Grief"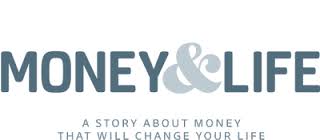 "Hiring Karen as a consultant on my film was one of the best investments on the project to date. It's been a godsend having Karen on my shoulders as I continue to blaze my way through the film. Her respectfulness and genuine enthusiasm for the film's success gives me a renewed confidence when it sags the most. Karen's guiding touch is just right: not too hard and not too soft."
— Katie Teague, "Money and Life"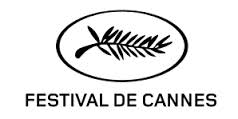 "Before working with New Doc Editing, I talked to two other story consultants.  They seemed to know their stuff, but they both wanted to twist my doc in a direction that they wanted.  Karen at NDE was the only consultant who wanted to help me improved the doc that I wanted to make, they way I wanted to make it.  I felt like she understood where I was coming from and how I envisioned the project.  NDE story consulting is invaluable.  Karen is very talented at both crafting engaging stories and also at communicating her ideas.  All correspondence was rapid and thorough.  NDE definitely helped me create a more poignent and impactful proposal and trailer.  I was able to get immediate, professional feedback on the changes I made and that is incredibly useful if you've never done something like this before.  I am completely satisfied with my experience with NDE.  I look forward to working with their editors when my I begin post production.  I highly recommend them to all documentary film makers!"
–Jason Penarelli, Director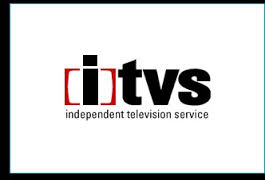 "Karen helped me look at my project with fresh eyes, providing a wealth of provoking new ideas for telling my story with the greatest impact. She also helped us overcome serious story hurdles, ultimately defining which narrative elements were truly important to my film. After shooting off and on over a period of five years, we were working with hundreds of hours of footage, so her guidance was crucially important."
– Scott Ryan, "Manifesto"
"Without having any footage for my film it seemed unjustifiable to seek story consulting or a story editor, but by joining the Inner Circle I received so much support and knowledge from Karen and the group that I was able to get over humps that would have stopped me completely before. I've learning so much more about story crafting and editing which will definitely save a lot of time and money in production and post-production."
– Valerie Camila Rhodes, Director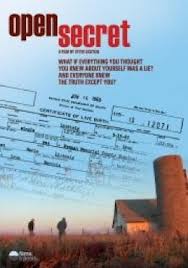 "New Doc Editing took my film to the next level. Through Karen Everett's careful eye and deep understanding of narrative, my documentary went from a pile of tapes to a deeply compelling story. Money well spent."
— Steve Lickteig, Washington, D.C. "Open Secret"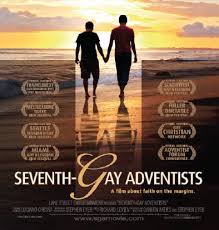 "I'm so glad we decided to reach out to Karen, even at a late post stage. Her insights not only were helpful and do-able, but she really got our intentions as filmmakers and stepped into those goals with us. She provided the exact mix of encouragement and critique that we needed to get ready for festival submissions–and next project I'll be contacting her earlier!"
— Daneen Akers, "Seventh-Gay Adventists"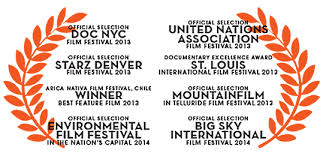 "We needed help with our story and structure for our next film, and another filmmaker recommended Karen Everett and New Doc Editing. We're half way through our 6-month course with the Inner Circle, and we have already learned an incredible amount about story structure that will help us shape our rough cut!"
Judy Kohin, Producer, "Bag It", "Uranium Drive-In"
"Through the 'New Doc Inner Circle', I was able to develop a structure for my film.  Thanks to its collaborative nature, the Inner Circle was a creative haven of mutual support, constructive critique and filmmaking education.  Karen Everett is a gifted educator and filmmaker."
– Greg Boozell, "Who Killed Joe Sigler?", 1/11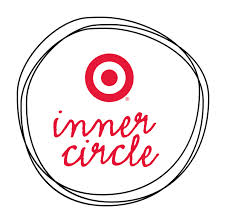 "'The Inner Circle' was vital in launching me from concept to rough cut. Karen and the Inner Circle filmmakers' support which gave me confidence, inspiration and knowledge to make great strides in completing my documentary."
— Kaoru Wang, "The Killer App"
"Karen's expert notes on my project were just what I needed.  She helped me see how I could shoot a character-driven documentary, which is truly where the power is in storytelling.  I look forward to every meeting with Karen and the Inner Circle!"
— Jill Orschel, "Sister Wife", Sundance Film Festival
"The Inner Circle program puts a positive spin on one's documentary. The vast amount of resources available, coupled with Karen's passionate personal input, packs the power to surprise the audience".
— Larry Shogbamimu, "Great Expectations"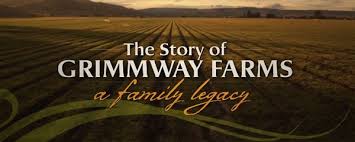 "Karen's documentary story analysis and feed-back was exactly what I needed!   Her insights and methods are quite amazing and will be tremendously useful to me going forward. In particular, her video notes are a great tool. Some of the most valuable things she's provided have been her sincere, informed support and encouragement. She helps me stay focused and positive."
— Julie Miller, "The Story of Grimmway Farms"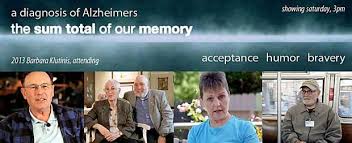 My consultation with Karen Everett really helped me clear, and I feel much more confident going into this whole next phase of my film. Organized and articulate, she also was able to step back from the film and see the driving themes that I need to accentuate as I move forward. Kudos to Karen !
— Barbara Klutinis, "The Sum Total of Our Memory"
Because I am an amateur filmmaker and have never produced a feature length documentary and the fact that Karen has such a strong professional track record of guiding seasoned filmmakers towards great success, I felt a bit intimidated  about contacting her. Boy was I happy I contacted her! Within a few minutes of consulting with her I not only got a sense of her professional story writing and filmmaking knowledge and skills but her sensitivity and genuine interest and respect for the vision of my film. Karen instilled a greater sense of trust and enthusiasm in the film I am producing and I needed that. Working with Karen has been an invaluable experience. I highly recommend her services!
— Ethan Wearn –  "Mother is Burning: What Kind of Planet Will We Come Back to Next Life?"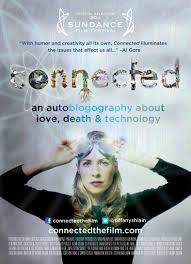 I saw "Connected" yesterday, the documentary for which you were the story consultant.  It was one of the most OUTSTANDING documentaries I have ever seen.  The writing was incredible. The storyline and editing were masterful."
— Deanna Kirschenbaum, Director
"Karen knows how to help get you back to the heart of your story and she provides numerous relevant solutions to assist in moving your story forward. The work you'll do as a result of consulting with Karen will reinvigorate your creativity and keep you on track. Karen Everett's knowledge of story structure and her commitment to help filmmakers honor their film's intention is of particular importance to emerging filmmakers, whose rough cuts are often bogged down by structure issues which unintentionally obscure–rather than communicate–their vision."
— Mary Letterii, San Francisco Filmmaker, "Quartering"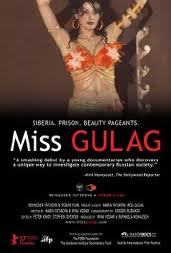 "Karen will really help you focus on what your story is really about, what kind of film you are trying to make, and how to map out your story/character arcs."
— Maria Yatskova. "Miss Gulag"
"Working with Karen was inspiring. She knows how to craft a story and how to augment without taking over, and her editing staff is top-notch. It was great to have them all as a sounding board."
— Kristine Enea, Director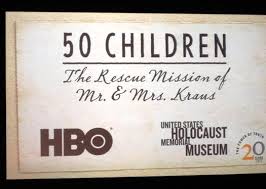 "I can't thank Karen enough for providing such invaluable and insightful advice on how to shape and structure my documentary film. I'm so pleased to be collaborating with her as I move ahead toward the final cut of my film."
– Steven Pressman, HBO's "50 Children", Emmy nominee
"Karen's emphasis on simplifying things down to a basic story structure is an incredibly useful thinking tool. She provides concrete and creative ways to deal with storytelling problems."
— Sara Dosa, Filmmaker

"Wow, New Doc Editing's courses are incredible! I'm riveted. Thank you so much for imparting your wisdom to us newbie documentary filmmakers!"
— Liz MacAskill, San Jose, CA
"Karen's class was better than I had imagined, more than I'd asked for, and just what I needed at this point. I'd recommend her course to people like me; relatively experienced filmmakers who could use a bump up to reset their thinking."
— George Packard, Director, Warner, NH
"The expertise that Karen brought to the planning and development of our documentary has been invaluable. She has passion for the documentary genre. Her ability to help us clarify and identify our story has been a huge asset."
– Trent Bell, Director
"Karen has been an enormous help to me on the film I'm making.  She immediately understood and discussed the weaknesses and strengths of the project. More than that she is a film maker herself and well knows the emotional process we go through. Her on line courses are worth years of formal education. Spending time and money with Karen Everett is time and money well spent. My only regret is that I didn't know her when I did my earlier projects.  They would've been better films if I had.
– Lenny Feinberg, MAJ Productions
"Karen's 'Editing the Character-Driven Documentary' class was out-standing. I loved all of the valuable structure information about using a protagonist and "Acts". I especially enjoyed participating in the analysis of the chosen film clips."
– Alicia Hernandez, Castro Valley, CA
"This class was excellent and exactly what I was looking for. It was clear and concise with great filmic examples. I think any documentarian would benefit if they are looking to tell a more compelling story."
— Ed Herzog, Director

"Karen Everett's course was more informative than I could have imagined. It transformed my thinking and approach to making my documentary. Anyone with a story to tell or an idea to explore would benefit especially if they took the course before shooting. It helps with planning and prevents filmmakers from wasting time and funds."
— Jen Burke, Director
The "Ultimate Guide to Structuring Your Documentary" was an invaluable tool for me, helping me right at the point where I most needed that type of support. I reworked the film into a more clear three-act structure and added a clear inciting moment — and I believe the film is much, much better for it.
–Jeff Nachtigal
"As someone with no formal background in film, I truly believe I've learned so much about documentary filmmaking in just a weekend and I see myself applying many of the workshop lessons to my projects. The content and structure of the class was well prepared and brilliantly delivered. Thank you so much for a great experience and further inspiring me to make great films!"
— Chanelle Pearson, Brooklyn, NY
"Karen's class more than met my expectations. The material was very relevant and the presentation was clear and concise."
— Claire Koffel, San Francsico
"This class was very organized and practical. It will help filmmakers move their stories forward whether they are beginners or advanced.
–Irene Stark, El Cerrito, CA

"Karen's class was a very informative and amazing course. My expectations were not only met, but exceeded. I would recommend this class solely on the basis of what you will come away with at the end, and that is a new way of thinking about documentaries in terms of structuring them."
— Steven Armstrong, San Jose, CA
"I loved this class and appreciated Karen's depth of knowledge, interaction with the students, and keeping everything on schedule. This class is great for anyone at any stage of creating a documentary film because it helped me understand what makes a story compelling and universal, and that is what any filmmaker strives for."
— Toni Truong, Direcotr
This class was excellent! Absolutely. It exceeded my expectations over and above.  Karen seems genuinely interested in our participation and feedback. The film examples made me think, rather than feel like a passive viewer. Anybody struggling with focus and direction on their project will benefit from this class.
— Barbara Klutines, Director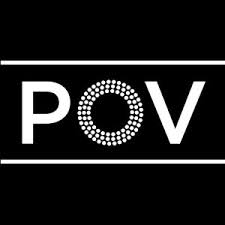 "This class has exceeded my expectations. It is structured with clear goals set. I really love the use of film clips because of the discussion that follows. The class has taught me to look at documentaries in ways that I haven't before. I would recommend this class not only because there is so much useful and well-organized information being taught but because the instructor is very approachable. Karen is very much knowledgable about documentaries and conveys the information very well."
— Ashley McGraw, San Francisco, CA
"Karen's 'Editing the Character-Driven Documentary' class was outstanding and extremely helpful to me! It was well organized, well structured, with clear instruction points, and good shot clips used  for instrctional examples. As a beginner I will really benefit from Karen's class. I would reccomend this class because the story arc is very clearly explained. It was easy to immediately see how I could apply it to my own film, and easy to see which elements I am missing. Karen is really good at helping people to feel good about their contributions, but also able to skillfully bring the class discussion back to the main questions.
— Tiffany Higgins, Director
"I think beginners would benefit from this class, because I think that understanding your medium before embarking upon a film is important."
— Liz Melchar, Director
This class has exceeded my expectations. It was organized, clear, participatory and continuously inviting us to relate what we had learned to our own projects. Karen was thoughtful and engaging, and kept us on track. I would reccomend this class becasue it gives a thorough overview of how to recognize, understand, and apply concepts of story structure. It has clarified how I might do this in a documentary, and that the results are incredibly effective in engaging the audience and yourself as you go through the film making process. People who are in any stage of a project would benefit from this class.
–       Lauren Veen, student, SFFS
I am very happy with this class and it has exceeded my expectations.  I was quite worried because I thought I was too much of a novice, but the class has really enabled me to distill my ideas and start to develop a workable plan of action. I would absolutely reccomend this class. I think it would benefit anyone with an interest in developing a story for the screen – not necessarily a documenatry.
—      Jacqueline Winspear, student, SFFS
This class gave me a treasure of insight into story structure, exceeding my expectations. I would recommend this class to anybody, seasoned or not, for structuring story telling in films, whether fiction or non-fiction.
–       Dennis Brown, student, SFFS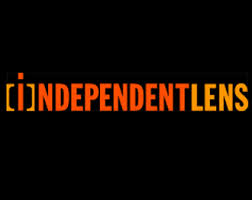 This class was prefectly structured and paced, with excellently chosen and well integrated film clips. The handouts were invaluable and the instructor conducted herself w/ gentle authority, patience, and generosity. I would recommend this class to any aspiring filmmaker irrespective of age, skill level or preferred genre.
–       Ken Paul Rosenthal, student, SFFS
This class was thick with excellent information. It definitely met my expectations, and I liked the variation of materials: hand-outs, clips, lecture and discussion, which made the experience engaging and stimulating.
– Jo Nemoyten, SFFS weekend student
I loved this class. It was very helpful and met my expectations. I especially liked that the information was repeated through exercises.
–      Anjali deBellefroid
This was a very well rounded class that exceeded my expectations in the professionalism of the instructor and students. Examining clips, reviewing concepts of the 3-act structure, and talking about specific student films was particularly helpful.
– Jeffrey Braverman
This class was filled with easily assimilated information and would even be interesting to somebody who hasn't studied film yet. The discussions between Karen and the students were particularly helpful.
– Roberta Walker
I liked the willingness of Karen to talk about a variety of issues not strictly relating to the 3-Act structure, and show how to make those issues work within a narrative.
– Anastasia Dodson
I loved this class! I have very little filmmaking experience, but I loved how I could participate with others who were much more experienced. The time built in for discussion of case studies made learning and applying concepts more concrete.
– Frances Kennedy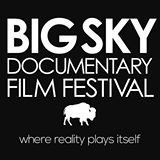 I have to tell you … I LOVED YOUR CLASS! I was like a sponge soaking up all the wonderful knowledge and experience you shared. You created a space that was safe, dynamic, interesting, and truly educational. I felt like all of your material was both well thought out and rooted in direct hands-on experience.
– Anthony, student in "Structuring the Character Driven Documentary", March 2011
This class is extremely useful. It certainly met my hopes and expectations. It especially helped translate narrative structure into real world documentary storytelling by showing and discussing examples of inciting incidents and climaxes.
– Marnie Crawford Samuelson, student, Brookline, MA,  "Structuring the Character Driven Documentary", March 2011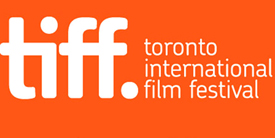 This class was very focused and gave enough time to tackle the issue of structure, and offer vital information on how to create a character-driven documentary. Knowing how complicated film can be, I thought the class was going to be very basic, but it covered more than I expected in an accessible way.
– Sugriel Reyes, student, San Francisco, CA, "Structuring the Character Driven Documentary", March 2011
Karen's class was transformative in so many ways … I have been engaged with my film project in a very different way from before taking the class. I have actually tapped back into the root of my film and am asking, searching, & contemplating some very serious core themes. This is golden!
– Anthony, student  "Structuring the Character Driven Documentary", March 2011
This class is excellent! Karen is a true professional in her field
– Stanford Martin, student, "Structuring the Character Driven Documentary", March 2011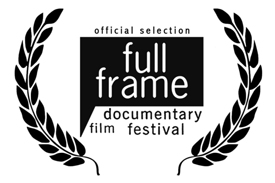 This was a very well organized class with great pacing. Karen is a very knowledgeable and professional teacher, and I'd like to take future classes with her. She's very giving and accepting with her students at all levels of documentary filmmaking.  This was more than I expected and I'm very pleased! I hope to use her services for my future documentary.
–       Jude Sullivan, student, "Structuring the Character Driven Documentary", March 2011
"I've taken several film/doc related classes before, and this is by far the best I've taken.  It far exceeded my expectations! Karen's personality and professionalism made me feel like I was taking a class from a master in the field."
— Scott Hackenbery
"I wish I had taken this class years ago; it would have helped refine my ideas, sharpen my thinking and given me the essential tools with which to develop my idea into a tight story.  The instructor's demeanor is calm, well-organized and confident.
— Mary Letterii
"This class taught me how to structure a character-driven documentary, which is something that film classes at USC never taught me.  It exceeded all my expectations."
— David Rocha
"I feel like I have gotten a graduate level course in character study and can confidently attack the structure of any documentary that I would work on in a very productive way."
–Kelly Riggio
"The information is so helpful and unique in its approach. Karen gave me a thoughtful and strategic workflow."
— Amanda Larson
"This class was fantastic—very clear and practical advice which was exactly what I wanted and needed."
— Kevin Gordon
"The class was very rich and definitely worth the money. Karen was incredibly thoughtful and clearly an expert."
–Heather Gwaltney
"Karen has a great demeanor, very open and accessible."
– Peter Hwoschinsky
"The emphasis on simplifying things down to a basic story structure is an incredibly useful thinking tool. The course was very clear and provided concrete and creative ways to deal with storytelling problems."
— Sara Dosa
"This class gave me renewed confidence to enter the documentary field again."
— Ian McIver
I am so grateful to have taken this course at this juncture in my film development – its been incredibly helpful in being able to hone in on certain points in the "narrative arc" which will prove pivotal
to the film development –  thank you so much!
— Christiane Robbins
I was impressed how you were able to take a classmate's vague story and refine and define it to make the story coherent. You did an excellent job of framing what a good story is; describing and providing clear examples of the elements of a story, what is a good hook is and the different types of stories for documentaries.
— Martha Walters
I thoroughly enjoyed taking your workshop this past weekend. You are an amazing instructor who thoroughly engages with your students and allows them to believe, "We can do this!"
— Jean Phleger
Loved the class. Great tools were given to build a character driven documentary. The fill-in the blank questions for each act really solidified the concepts.
— Eric Chong
I loved the class! I didn't know what to expect. I didn't really think it would apply to a film I am currently working on and am completely re-inspired to shoot more footage and re-think how to put my own project together.
— Robert James, "Libraries of Dust"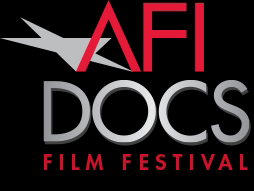 This was a fantastic class. I wish it would continue next weekend. The instructor has an excellent command of this subject matter and has a very organized and well thought out curriculum. I also appreciate the way the class flows with instruction, examples, media, student participation, etc. I also appreciate that time was allocated to address and/or examine the film projects of the students.
— Virginia McCarthy
Clear, concise, well-supported in every aspect. Great place. Learned a lot!
— J Kiefer
Excellent! Exceeded expectations. The best class I have had at SFFS by FAR! Karen is an excellent teacher as well as an expert documentarian.
— Chris Langton
I thought the class was excellent and it suceeded expectations. Gave concrete ideas/items to leave the class with.
— Scot Robinson
LOVED it! I heard that Karen was great and that is what I experienced. The description of the "Character driven…" in the list of classes was accurate and my expectation in terms of content were met. Really helpful live in-class "ah-ha's" and course correction on my own work.
— Amy Schoening
This class was invaluable for bringing into crystal clear focus how to bring a 3-act structure to a documentary film. Karen is inspiring and the documentary clips she screens are extremely useful.
— Paige Bierma
Great! More than met expectations!
Rob Koier, UT, USA
Excellent – Definitely met my expectations in terms of both content and style of delivery of info.  Great combination of verbal material, written exercises and use of doc clips to illustrate topics and themes.
Suzanne Cross, SF, CA
Fantastic!! Exceeded my expectations. Karen knows how to lead discussion to solicit the thoughts of us all, and when to tactfully bring the class back to the syllabus. Bravo!!
— Ted Frank, SF, CA
I am soooo happy I took this class. I was hoping to gather tools to construct my story in a strategic way and I feel I not only got that but also your wisdom and insights of the group. I also am amazed by your generosity, emailing us the PowerPoint files and offering us the charts. All is beyond my expectations.
— C. Zorrilla de la Martin, SF, CA
Loved it. Met my expectations
— Finn Bugge, Norwegian filmmaker

Top notch. Karen is an excellent teacher who in 2 days has taught how to tell a story using documentary approaches to filmmaking. She is also open to questions about alternatives and exceptions.
— Kristi Kurtz, Carmel, CA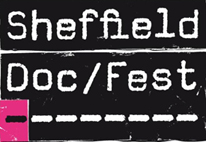 This class far exceeded my expectations. It was highly informative, inspiring, and a solid foundation upon which to begin to structure an engaging character driven documentary. I have been enjoying your columns for some time now, but the recent article on sequence naming was fantastic. I have been working with digital files for years – multimedia, video, radio and podcasting – and never before have I seen the best solution put forward so succinctly and clearly. I am going to use the naming method – for everything – going forward. Thank you thank you thank you!
— Susan O'Leary
I wish I had watched your instructional video before I started filming.  It's great you've made it available to people like me, in Australia, with no chance of getting to U.C. Berkeley. Thanks!
— Annie Holden, Director
"Hello! I wanted to thank you & the folks at documentaryhowto.com for a terrific online seminar earlier today! As a novice documentary filmmaker, I learned a lot about the structure of a doc film that I never realized. From how to keep your audience engaged to how to build momentum, I learned more in one hour than I thought I would!
— Dan Perez, Director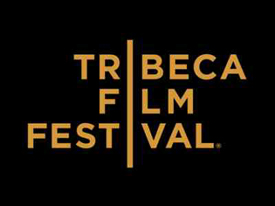 Your suggested "container approach" about bringing documentary subjects together to have an emotional conversation on camera is  right on!  I am working on a documentary about a new movement among young intellectuals in Afghanistan, and the climax of my story needs just what you are talking about here.  Thank you!
– Penelope Price, Filmmaker
It's heartwarming to see such a gifted artist and instructor continue with all of this fantabulous outreach.
–Audrey Sacco, Filmmaker
"Being a very indie filmmaker, I have very few people that I can talk doc with. Karen's seminar 'The Ultimate Guide to Structuring Your Documentary' brought me to a new level of documentary storytelling awareness. It's one of the best investments I have ever made."
— James McElligott, Director
" I definitely got more out of the Inner Circle than expected. I thought I would be too far behind the other film makers to benefit, but that wasn't the case at all. I loved the learning experience, meeting the other film makers, and seeing their projects; my performance anxiety was completely unnecessary"
– Polly Wells, Inner Circle Retreat Participant
"The best thing about the Inner Circle is the opportunity to collaborate with smart filmmakers in a non-competitive environment. Too often filmmakers see each other as threats, competing for a limited pool of resources. This didn't exist at all – everyone was supportive and truly helpful – so many new friends!"
– LeeAnn Dance,  Inner Circle Retreat Participant
"The Inner Circle retreat was wonderful and exceeded my expectations. Being able to see our film clips on two big screens and have face to face discussions was very powerful. Karen managed the timing of the day well, and made sure that everybody had an opportunity to share and contribute."
– Arnie Sparnins, Director, "Voices of Grief"