About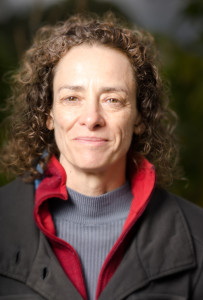 As the founder of New Doc Editing, my greatest joy is making influential, transformational documentaries that evolve consciousness and improve the human condition. I do this by directing my own documentaries and helping other visionary filmmakers structure their stories to create films that are riveting and inspiring.
Several years ago while teaching at UC Berkeley's Graduate School of Journalism, I found myself jaded by the constant stream of negative news and depressing documentaries. I remember several occasions searching through Netflix for an inspiring documentary to watch and coming up empty-handed. I even considered changing professions.
Then I attended the Gaia Film Festival and saw two stirring, transformational documentaries, Fields of Fuel and Crazy Sexy Cancer. These films, along with the Sundance Institute's funding call for "Stories of Change: Social Entrepreneurship in Focus Through Documentary" rekindled my hope for documentary films that inspire the human soul.  It also shaped our mission at New Doc Editing, which is to help directors create seminal documentaries that focus on solutions. To hear from some of our grateful clients, check out our Testimonials.
YOU CAN MAKE AND EDIT A POWERFUL DOCUMENTARY

–       You are essentially optimistic. Although your documentary may point out problems, your vision is ultimately positive, providing viewers with insights that will better their lives. Your upbeat nature makes you easy to work with.

–       You care. And you need teammates who share your core values, such as love, creativity, excellence, integrity, and vision.

–       You are resource-rich. You have the mindset and resourcefulness to surround yourself with talented film professionals who will get the job done right, helping you create a rich cinematic experience.
ABOUT KAREN
Karen Everett is one of the world's leading documentary story consultants, a pioneer in the emerging genre of transformational films and a powerful voice in the movement for conscious filmmaking. As the guiding force behind New Doc Editing, LLC, she has advised hundreds of filmmakers. Her visionary leadership and deep understanding of narrative structure has helped many filmmakers get their documentaries screened at Sundance, PBS, HBO, and other top documentary venues.
Our Client's Films, Select List

–  50 Children: The Rescue Mission of Mr. and Mrs. Kraus (directed by Steven Pressman) HBO premiere; distributed by Seventh Art Releasing, and the 2014 Emmy Award nominee for Outstanding Historical Programming.

– The Future Starts Here (AOL series directed by Tiffany Shlain). Nominated for Digiday's Best Original Non-Scripted Video Series and a 2014 Emmy Award nominee. 11 million + views.

– A Fragile Trust (2013, Directed by Samantha Grant). PBS Independent Lens premiere. Winner of Best Documentary Feature at Macon Film Festival, Winner of EDA Award at Salem Film Festival; Golden Orchard Award for Best Documentary at the Hawaii International Film Festival; and Nominated for Special Jury Award at the Sheffield Doc/Fest.

–  Money and Life (2013, Director Katie Teague). Winner of Best Social Issue Documentary at Docufest.

– Uranium Drive-In (2013, Directed by Suzan Beraza). Winner of Best Feature Award at Arica Nativa Film Festival in Chile; Winner of the Gran Tropero Prize 2013 at the Arica Nativa Film Festival in Chile; Winner of Documentary Excellence Award, 2012 St. Louis International Film Festival, Winner of Jury Prize, Big Sky Film Festival, Montana; Winner of Jury Prize, Wild & Scenic Film Festival, California
Karen's cutting-edge Documentary Seminars have helped hundreds of graduates feel newly enthused and confident about their films.These online and live seminars are designed to support filmmakers at every level whose goal is to change lives with their documentaries. To hear about the experiences our seminar graduates and story consulting clients, see our Testimonials page.
To provide effective support for these pioneering filmmakers, Karen brings together motivational insights and editorial approaches gleaned from her experience with story consulting, business coaching, transformational work, and 18 years teaching at the Graduate School of Journalism at UC Berkeley, named the #1-ranked documentary program by Documentary Magazine.
Author of Documentary Editing, Karen has directed and produced five of her own documentaries, including the award-winning PBS biography I Shall Not Be Removed: The Life of Marlon Riggs. She is now directing the transformational documentary American Visionary: The Story of Barbara Marx Hubbard.
Karen received a Master's in Journalism from UC Berkeley in 1992 and her B.A. degree from Smith College in 1987.