Character-Driven Documentary
How to Craft an Engaging Story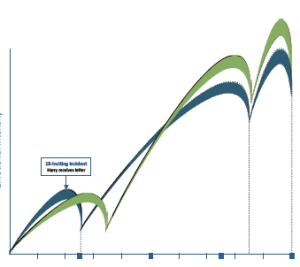 In this popular seminar taught live at the San Francisco Film Society, I'll show you how to edit an engaging documentary. You'll learn how to apply the dramatic building blocks of the three-act structure–devices such as an inciting incident, midpoint, backstory, reversal and act climaxes–to non-fiction films. As well, you'll learn the stages of post-production used by professional editors. This class has helped hundreds of filmmakers and editors devise a riveting narrative arc.
EDITING THE CHARACTER-DRIVEN DOCUMENTARY will help you to:

• Devise a narrative arc that will keep audiences riveted to the screen;

• Craft the pivotal scenes that will add momentum and build suspense;

• Gain the backing of funders and broadcasters by satisfying their #1 criteria: to support a good story;

• Provide clarity about which scenes to include and where they belong in your sequence;

• Navigate the critical director/editor relationship through the five different stages of post-production.

Buy  this highly acclaimed e-course, EDITING THE CHARACTER-DRIVEN DOCUMENTARY, for $197, AND you get 2 extra gifts for free: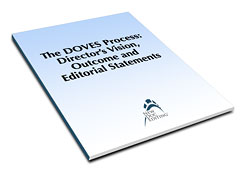 Gift #1. The DOVES Process: Director's Vision, Outcome & Editorial Statements
This insightful exercise will provide a compass to keep your entire post-production team on track making the film that YOU envision. (PDF file)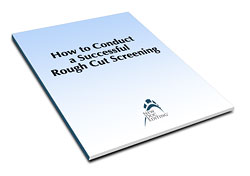 Gift #2. How to Conduct a Successful Rough Cut Screening
Explains best practices for getting the most value out of test screenings. (PDF file)

The remaining five modules include the following topics:
Module #2                  Build Momentum in Act 2: Backstories, Reversals & Midpoint
Module #3                  Craft a Thrilling 3rd Act Climax
Module #4                  Assemble the 3-Act Structure into a Cohesive Narrative Arc
Module #5                  How to Structure Docs with Multiple Protagonists and Subplots
Module #6                  Navigate Post-Production & the Director/Editor Collaboration
Get your documentary started with this 6-part e-course!
Get the first module and the two gifts immediately. You will then start receiving the next 5 classes every week.

NOTE: In order to keep your costs low and in respect of the environment, every part of this e-course seminar and accompanying bonus gifts are digital.
You may refund your order within 30 days of purchase.

Simply email info@newdocediting.com for an immediate refund.

New Doc Editing

1247 Potrero Avenue

San Francisco, CA 94110

(415) 641-5614