Accelerated Post™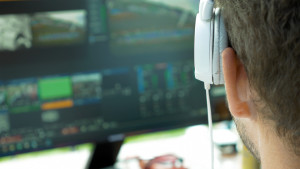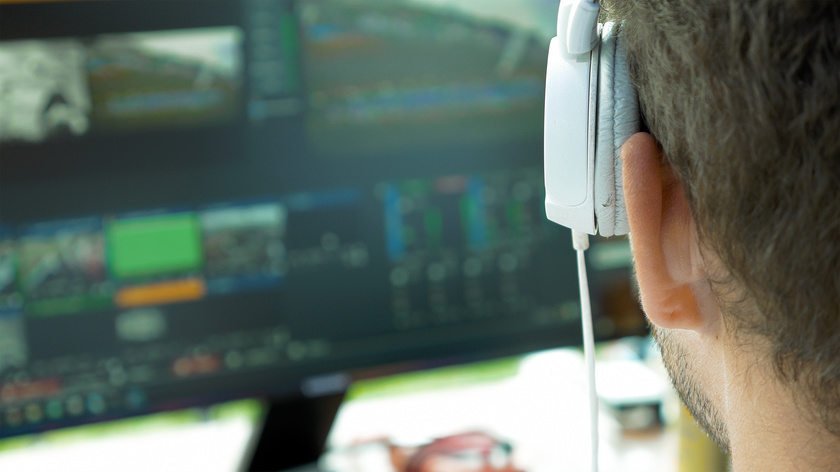 Having helped hundreds of filmmakers edit their films, I'm excited to announce Accelerated Post™, a fast-track program designed to edit your documentary in ten weeks or less.
For many of us, making a documentary becomes progressively brutal. Sadly, independently produced docs often stall for years in post-production. Why? Because the cost of hiring an editor is so steep.
Accelerated Post™ solves that problem by dramatically reducing the time it takes to edit a documentary.
Back in the day, an hour-long PBS documentary with thirty hours of footage took six months to edit. Today that post-production timetable if often longer because most filmmakers shoot more than thirty hours.
But now your timetable can accelerate.
Announcing Accelerated Post™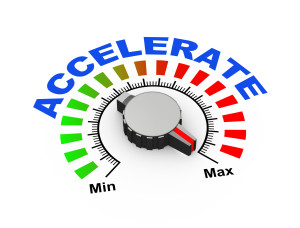 Imagine reducing the cost of post-production by 40-80%. Here at New Doc Editing, we've figured out how.
Accelerated Post™ provides clear narrative direction by adding a top-notch editor and a seasoned story consultant to your editorial team.
Our ten-week stride through Assembly Cut, Rough Cut, Fine Cut, and Locked Picture transforms the data on your drives into your unique vision.
With our streamlined post-production schedule, you'll feel confident about getting your film into the world this year. Beginning January 2nd, 2017, I'm accepting five filmmakers into our Accelerated Post™ program.
Mandar's Story
Accelerated Post™ grew out of our work with visionary director Mandar Apte. A first-time filmmaker, Mandar told me he had to edit his documentary From India With Love within four weeks. I told him that was impossible.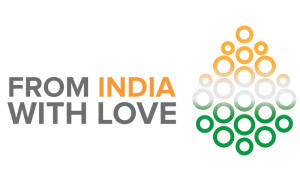 But since he agreed to glean his best footage in advance, we edited an Assembly Cut in three weeks rather than eight.
Then something even more exciting happened. Because his budget was minimal, we were forced to prioritize changes. By staying very focused, we edited his rough cut in under three weeks.
Also, because our editor paid close attention to Mandar's vision, Mandar trusted us enough to accept our storytelling suggestions. Within a few more weeks we had edited his film, and I'll be joining a delegation of visionary leaders in New Delhi for the premiere!
"I'm extremely grateful to Karen for providing me with an editor who resonated deeply with the cause of non-violence and brought her personal passion to the table. The film was completed in record time, and Karen's expert guidance during the periodic editorial reviews was very useful and timely. All in all, it was a super team effort of which I am very proud."

– Mandar Apte, Director, From India With Love
How Does Accelerated Post™ Work?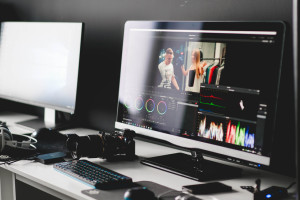 How do we shoehorn a six-month post-production process into ten weeks? Essentially, our Accelerated Post™ program relies on three C's: Cull, Construct and Collaborate.
1.     Cull.  We'll guide you in culling your footage down to the best 30 hours, which you then hand to our editor. If you already have a rough cut, culling will go even faster.
2.     Construct. Taking into account the work you've already done, we'll construct your documentary with a dynamic beginning, a meaty middle, and a dramatic ending. Our experienced, award-winning editors are trained in my acclaimed storytelling principles. We excel at crafting transitions that knit together the different sections of your film.
3.     Collaborate. Your vision is paramount. We'll work hard to understand your dream film. Earning your trust, you'll feel secure with our suggestions to rapidly execute your vision.
Email About A Free Consultation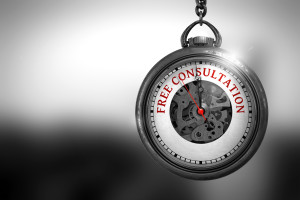 Our Open Call begins January 2, 2017. If you're interested in saving money and completing your documentary this year, please email me about a free consultation at karen @ newdocediting  dot com . If you qualify, we'll talk about your vision–and how we can renew your hope and confidence–as filmmaker Liz McBee testifies below.
"I struggled with the structure of my documentary for more than six years.  I was always quick to put it aside and keep it unfinished, allowing other work to take priority.  Within the first 10 minutes of my introductory session with Karen, I had renewed hope and confidence in my beloved documentary and myself as a filmmaker.  Karen single-handedly re-ignited a passion in me for my project and motivated me to get it out into the world."

— Liz McBee, Director
To learn more, email me about a free consultation.