Webinar: How to Find Your Film's Audience
Mar 1st, 2017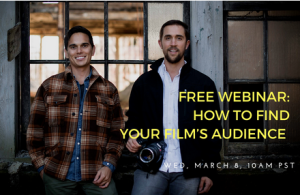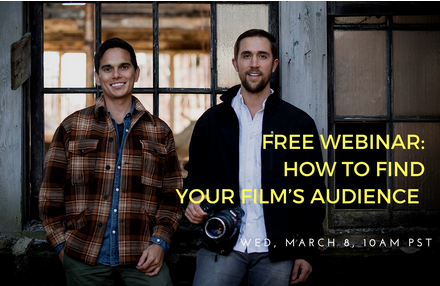 I'm delighted to invite you to a free webinar on Wednesday, March 8th at 10am PST on how to identify your film's niche audience and build a network of fans.
During the webinar, I'll partner with Filmmaker.MBA instructors Christopher Rufo and Keith Ochwat to walk you through the steps of creating a network of passionate fans and evangelists for your film—from conducting research to building partnerships within your niche.
Also, my former story consulting client Christopher and his partner Keith will show you how they earned $1.5 million with their last film, Age of Champions, through direct distribution to their niche audience.
Here's what you'll learn in the webinar:
How to identify your film's core audience
How to create a marketing strategy that appeals to your core audience
How to build a powerful fan base and community around your film
How to leverage your niche to build funding and distribution partnerships
Space is limited, so register now to reserve your spot.