Documentary Seminar Module #2
Mar 27th, 2017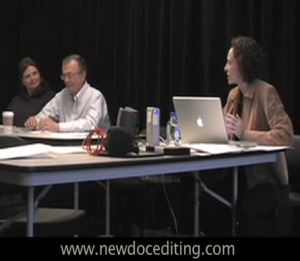 When I was in graduate school, I made a very successful documentary called Framing Lesbian Fashion. (Although the title may seem like an oxymoron to some, this isn't an April Fools' Day joke.)
Nearly 30 years later–and after teaching 18 years at the top U.S. documentary program (at UC Berkeley)–I've learned a lot about documentary storytelling.
I put everything I know into my popular online seminar, The Ultimate Guide to Structuring Your Documentary. And today I'm giving away module #2:
newdocediting.com/ultimateguide/2week2b7s.mov
If you like what you see, I'm offering a special on the entire seminar here:
This online seminar will teach you how to structure the two most successful types of documentary films: character-driven and topic-driven. Enjoy!