Documentary Audience: Part 2
Mar 24th, 2017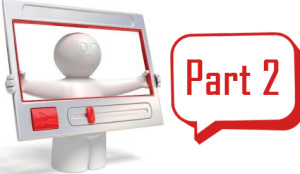 Happy Spring time! As promised, here's Part 2 of my recommendations for expanding your film's audience beyond your niche audience.
If you missed my previous post, get Part 1 here and watch the free Filmmaker.MBA webinar "How to Find Your Film's Audience" here.
Last week I explained one key reason Supersize Me was so successful in reaching a large audience. And it's not about Big Macs. Morgan Spurlock used language and appealed to the values of three major worldviews at play in America today.
The other key reason that doc was such a block buster—and here's the second key to broadening your film's appeal—is that Supersize Me told a story. Granted, it was a story Spurlock made up, a self-imposed narrative arc, of eating only McDonald's food for 30 days. But it worked.
So here's the takeaway: Stories speak across ideologies.
Exactly what is a story? A story is not an essay. It's not a POV. It's not a profile or a phenomenon.
A "Story", as screenwriters define it, is recounting the effort to achieve or get something–in the face of great odds. At New Doc Editing, we've been pioneers in consciously and deliberately adapting screenwriting principles to films about real life.
We do this through our story consulting services and our innovated Accelerated Post program.
Thanks to Liz McBee, a director who excels at finding her niche audience and then expanding beyond it, for this testimonial:
"Bringing Karen on as my story consultant was my project's saving grace. Her input was clear, to the point, strategic, skilled and crucial. I'm grateful to have found her!"