The New Documentary Movement
Jan 27th, 2011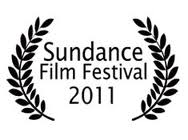 I'm blogging from the Sundance Film Festival, where the documentary that I story consulted on, "Connected" (connectedthefilm.com), is getting great buzz and already won one award!  I'm very excited!
And I am also noticing an interesting, inspiring trend developing.  I'm dubbing it the "New Documentary Movement".
Like "Connected", many documentaries are emerging these days that are more interested in generating new solutions to today's problems than pointing the finger at the usual suspects.
These solution-oriented documentaries don't shy away from social issue problems, but they bring a spirit of optimism that makes the case for change entertaining, not overwhelming. These films invite viewers to consider what's possible, rather than dwell on what's wrong. This trend, bolstered by Oprah's announcement that she is developing a documentary fund that will do for docs what her book club did for books, is a refreshing antidote to the stigma that documentary films are depressing.
I'm observing several other features of the New Documentary Movement that I will reveal in my upcoming free teleseminar on Tuesday, February 1st, 5-5:30 pm PST.
I invite you to register for this free teleseminar on the "New Documentary Movement" at:
http://newdocediting.com/land/inner_circle_teleseminar/
I will also be revealing details of our next "New Doc Inner Circle", which begins February 15th, 2011.  Find out how to get in-depth story consulting (at a great savings) and support from other filmmakers for your own project.
Register for the "New Documentary Movement" teleseminar (on Feb 1st) at:
http://newdocediting.com/land/inner_circle_teleseminar/
I look forward to sharing this inspiring trend with you.